Our Mission, Our Story
At Naked Winery we're on a mission to cut America's divorce rate in half by inviting couples to shut off the electronics and share a glass of wine with each other nightly. Our philosophy is to produce premium class Oregon and Washington wines, with exotic brands and provocative back labels that are just a bit risqué. We aim to please the palate, change the conversation and enhance the romantic experience around wine. Drink what you like and remember that, "We Aim to Tease!"®
"Share a glass of wine tonight with someone you love!"
- FOUNDER/OWNER DAVID BARRINGER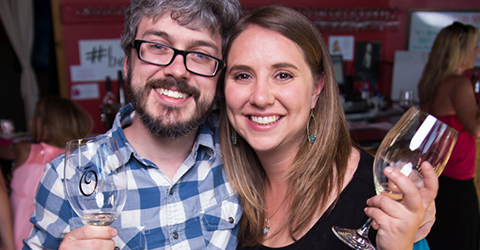 ---
Naked Winery is a Family Owned Winery
The Barringer and Michalec families hooked up at the turn of the century and have since formed Naked Winery. We have both Oregon and Washington wineries located within the Columbia River Gorge. Our flagship tasting room is in our beautiful hometown of Hood River, OR not far from our Naked headquarters. Located 60 miles east of Portland it's a quick drive along the Scenic Columbia River Gorge. You can also get Naked regularly in our other Oregon tasting rooms, Old Mill District in Bend, our downtown McMinnville location, or our Oregon Coast Tasting Room in Seaside.
Video: How Naked Winery Started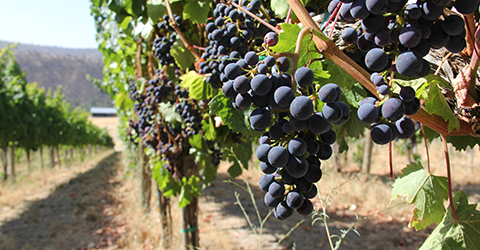 ---
Our Winemaking Philosophy
Our winemaking is focused on the fruit. We are blessed with beautiful berries and our job is to treat them with love, care and nurturing till they are in the bottle for your enjoyment. Our "Big" red varietals (Barbera, Cabernet Sauvignon, Malbec, Merlot, Nebbiolo, Sangiovese, Tempranillo and Zinfandel) are grown in the hot and dry Applegate and Columbia Valley regions of Oregon and Washington respectively.
While our food friendly varietals (Albariňo, Chardonnay, Muscat, Pinot Blanc/Gris/Noir and Riesling) benefit from the cool pacific marine layers of the Willamette and Rogue Valley and Columbia Gorge to produce subtle and complex wines. New American Oak is used judiciously to develop bouquets that complement our "Bold" wines while mostly neutral French barrels provide complexity and layering for our fruit forward wines.