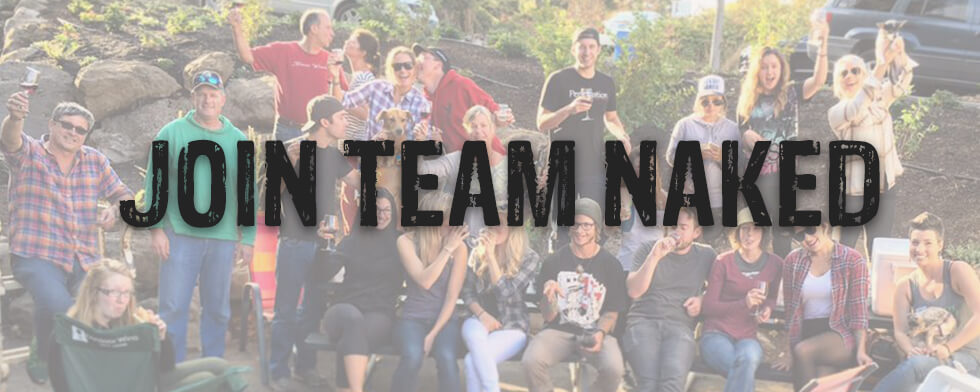 Finding the right people for the right job is one of the top priorities for our ever growing winery. Any open positions we have are listed below, please click through to see full details on the position.
If there isn't a job listed below that you're qualified for, keep checking back. We'll continue to have opportunities and your dream job could be just around the corner. If you'd like to be considered for a job at Naked Winery, email your resume and cover letter to:
HR@nakedwinery.com
-- or as instructed in the job descriptions below.

And one last thing, the best advice we can give you is to be yourself. We value authentic relationships and communications. Just be your Naked-self!
Now Hiring!
No openings currently